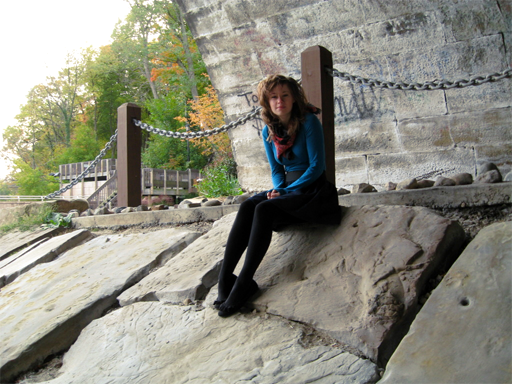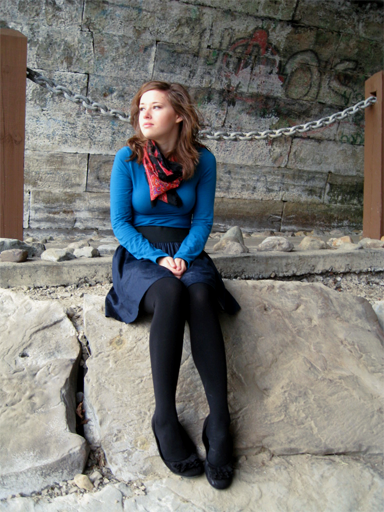 This is what I wore while Kelly and I were in Columbus: here, I was doing my damnedest to stay warm and keep my hair in check. Not the easiest thing to do, mind.

Blue shirt: Gabriel Brothers

skirt: Charlotte Russe

extra thick tights: merona (target)

shoes: payless

Anyone know of any good, thick, black tights? I hear DKNY is the best.