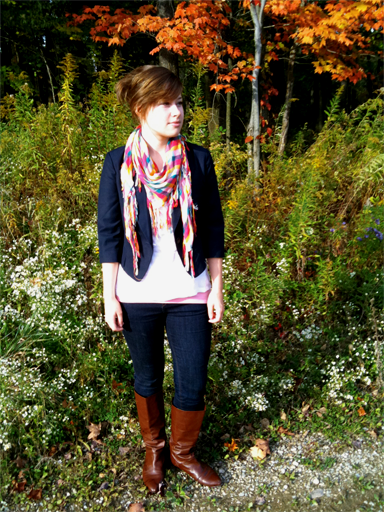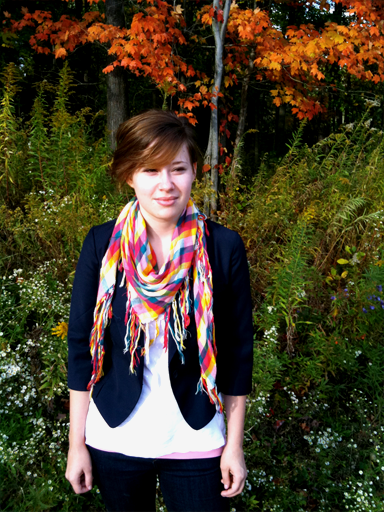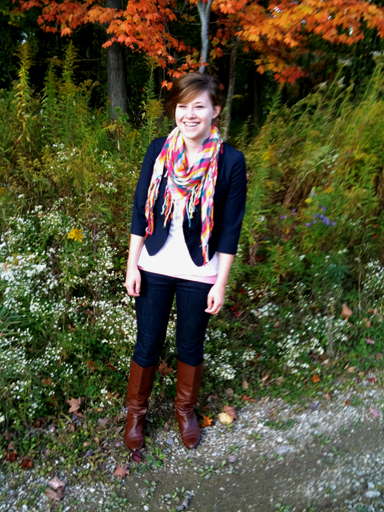 This was taken ages ago, but I had a sudden flurry of homework assignments and exams to deal with, and thus, these sweet pictures were put on the back burner.

[The] blazer [you always see me wearing]: Urban Outfitters, thrifted

Awesome plaid scarf: Forever XXI

White shirt + pink tanktop

Skinnies: Express

Boots: etsy

I've only got one pair of high rise (ish) jeans. Low-rise jeans cut into my hips, and mid-rise drive me nuts. What do you guys like: low rise, high rise? And does anyone know where to find a decent pair of high rise pants?