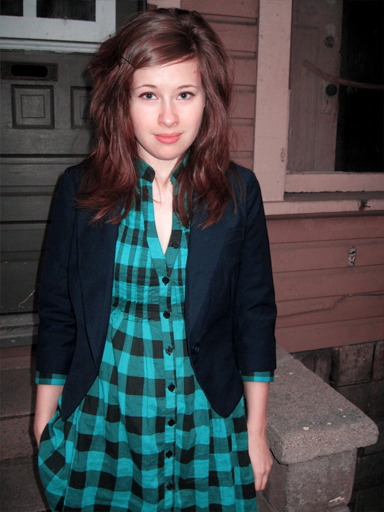 Considering how unruly my eyebrows truly were, sometimes (and only sometimes), the camera is your bff. That, paired with my increasingly Hermione-esque mane, lends to the miracle that is Kelly's camera. How I don't resemble Chewbacca is beyond me.

My all-time-FAVORITE blazer: UO (thrifted)

One-of-four-plaid-items-I-own blouse: Kimchi Blue (thrifted)

Random Payless heels, because I felt dicey that day.

Awesome socks: Walmart!