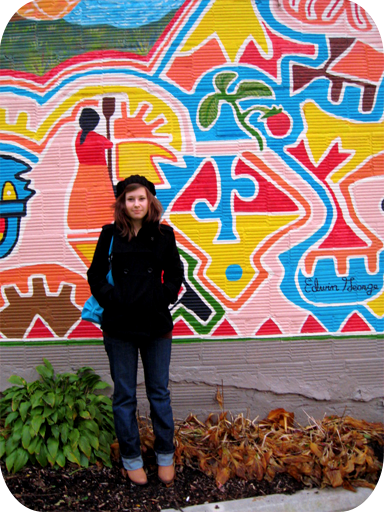 It was a lazy day, that day: the only remarkable thing about these pictures I should note are the jeans. I haven't worn a pair of non-skinnies in about three years. So when I bought these tjmaxx flares, two things occurred to me:

1., I don't look nearly as bad in them as I thought I would,
2., not surprisingly, they're about six inches too long.