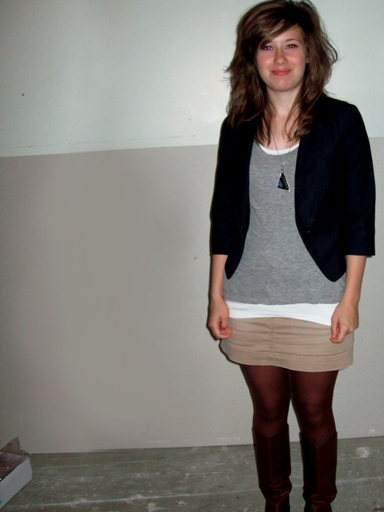 You cannot begin to comprehend the connection I share with that blazer. Our love knows no bounds.

Blazer: Urban Outfitters (thrifted)

Awesome maroon-brown colored tights: Target

Boots: from etsy... somewhere

Skirt: Old Navy

Necklace: I made it in a glass jewelry class! All of the jewelry I made from those classes are my prides and joi.