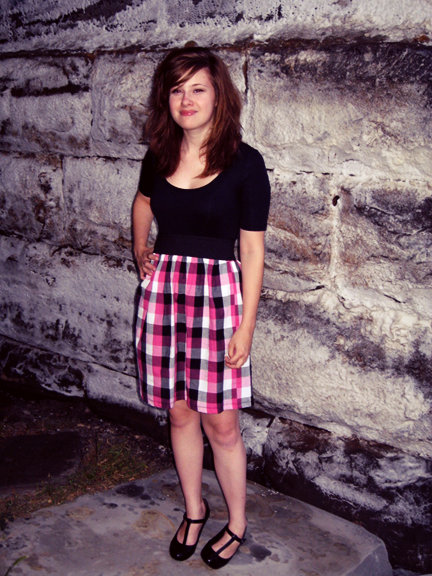 Because of a stubborn wariness towards the plaid trend, I have very few plaid items in my closet. This dress is one of three, and I bought it solely because of it's cut and price. Despite the pink plaid, I love this dress. I'm convinced it'll transition well into fall fashion.
See those shoes? I swear, I haven't taken those things off since I bought them.
What do you guys think about plaid? Love it, or hate it?
Shoes: Naturalizer (Famous Footwear)