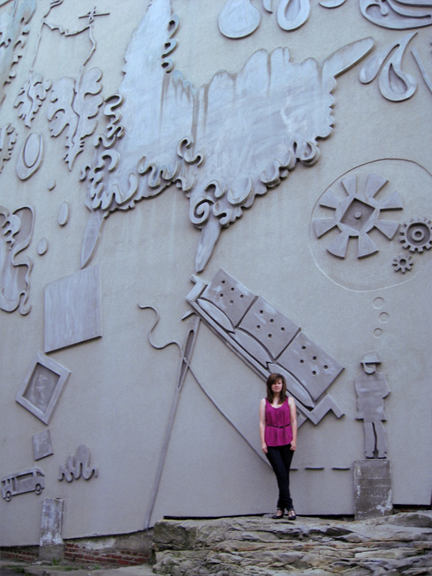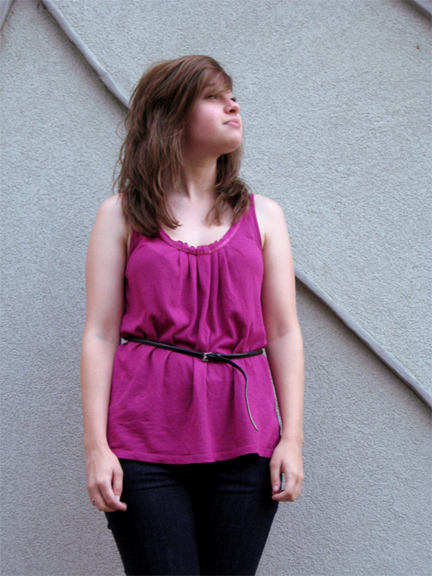 So, here's where I tell you I'm a photoshop-maniac -- which is what I originally intended to do, before I realized graphic designers don't make ____ (place operative word of choice here) during a recession. I just couldn't
resist
tinting these beautiful cement walls with a bit of magenta.
Bla, bla, we all know it's a boring outfit. I'm really here to rave about my new favorite pair of shoesies.
Naturalizer
is where it's at, I'm telling you. Every Naturalizer pair I've bought (for my mom, myself) has been very well crafted and just unbelievably comfortable. I got these at Famous Footwear, I just couldn't resist (:
(besides, I feel stumpy when I wear black tights with flats, so I need a good pair of heels!)
These walls are hidden from the streets and can only be found by straying away from a little park in Kent. The art is so unique!